Musings from a plus size fashion addict.
Ootd yesterday. 

Navy and white crop: Alloy, 3x
Gray cami: Old Navy, 1x
White jeans: Torrid, 20
And flip flops.
Just a random picture from a while ago. I love that dress. And my back. (:
My friend got me this shirt for my birthday last year. I need to wear it more than I do!
Hey, all. So I've been waiting and waiting to purchase from Alloy again after two very successful buys on previous occasions. It just so happened that the right things were on clearance, the right sales were taking place, and the right promotional offers were around all at the same time. So here is my $70 Alloy haul:
I got this cocoon cardi for $14.99 in a nice teal/indigo color. The closest color I have to this is a short-sleeved navy cardigan that I pretty much hate, so I figured it'd be nice to get some sort of other blue into my cardigan collection. 
This navy-striped cropped boatneck tee was only $5.99. I'll honestly probably only wear this when I'm having a lazy day, with some jeans and a cami under if it's too short (it didn't look very cropped on the model). Plus, it's totally nautical-inspired. 
This cropped tribal print tee was also $5.99. I used to be really terrified of buying/wearing cropped shirts, but I've recently learned that they're really great for layering with longer tanks, tees, or camis. And they actually make my top half look a little bit more proportional to my hips, which are about three inches larger than my bust. Anyway, I'll probably pair this with a dark gray cami and the coral jeans featured below.
This. Ugh. Just. YES. Coral is obviously one of the biggest things this spring, so I figured I definitely needed to add it SOMEWHERE in my wardrobe… So why not go really bold with a jean? This was my most expensive purchase at $29.90.
So, sage is also one of my favorite colors and I just couldn't pass these up. These are pretty neutral and can thus be worn with almost anything, but the color is still unusual enough for a pant that it can create even more interest for the outfit. So looking forward to wearing this with my favorite oversized off-shoulder gray tee and a pair of chucks. Purchased for $14.99.
Okay, I just bought this because it was the least expensive item on clearance and I needed like $3 more to qualify for the $20 off of $75 promotion. But I love feathers and hair accessories, so this is a nice second edition to my feather extension clip collection (my other clip has natural oatmeal-colored feathers). I purchased this for $3.99.
Thanks for reading, guys. And if you've never shopped at Alloy, I highly recommend it. Especially for the extra short or tall plus sized women. They have inseams from 30"-37"!
It's official… I'm addicted to dresses now. That's six new dresses bought over the course of four days. ;P
Shall I wear the blue one for Easter? 
Hello, gals. There's been a $25 Target giftcard sitting in my wallet since Christmas, as is routine every year with my cheap uncle… And I never end up using them because I can't get anything for $25! BUT I decided with my recent lack of money and desire for  dresses that I'd at least look to see if I could find anything worthy and cheap enough to use just the giftcard on. These are the two dresses I found online:
This simple black dress is just what I need… I have a couple of black dresses already, but they are formal while this is very casual and great for layering until it gets warmer. And then during the summer, I can remove those layers, put on some flip flops, and take this to the beach. And the best part? It was only $6.30. They have it up to a 2x right now.
—————————————————————————————————————-
Okay, this dress has double value because it comes with a belt too. While I already have a skinny brown belt, this one's slightly different and probably more tight-fitting (the one I've been wearing kind of droops, as it's a size too big). I also chose this dress because I don't have nearly enough purple in my wardrobe. I've always been put off by purple because I feel like it's practically the ONLY color that anyone makes plus size clothing in (seriously…why do designers think that all fat girls are obsessed with purple?!), but I've since found that it's fine in moderation. The only shade that I still refuse to wear is fuchsia. Blech. Anyway, here's a close-up of the not-so-floral print:
It kind of reminds me of a brocade… Anyway, this dress only set me back $8.74 and is currently available up to a 2x.
I'd originally picked out about $60 worth of dresses, all under $20, in clearance in my size (2x) but refrained from purchasing them all for my wallet's sake. BUT I certainly think you all should look if you need some cheap basic dresses for the upcoming spring and summer months. (:
Accent.
I wore this out shopping a while ago. It's probably one of my favorite outfits. Also, those flats are ridiculously comfortable.
Cardigan: Torrid, size 2x
Top: Old Navy, size 1x
Belt: Torrid, size 3x
Skirt: (?), size 16
Shoes: Torrid
Creepy Bears and Floral Print.

I am the queen of public restroom mirror cell phone pics. Also, I'm much too lazy to get my actual camera out most days, and I don't own a tripod, so this is what I can manage on a regular basis. Anyway, I wore black converse with this outfit, which you obviously can't see.
Jacket: Torrid, size 3x
T-shirt: Hot Topic (I think?), size 2x
Skirt: Torrid, size 3x
Tights: Anthropologie, size L
So, because my friends and family know me so well, I got a bit of Torrid credit for the holidays. There's a pretty awesome holiday sale going on right now, so I decided to use it right away! Here's what I got:
I was desperately in need of a new pencil skirt… The only one I have is too big and has a satin lining, so every time I walk, it twists around me and the buttons end up on my butt! Also, denim makes this much more easy to dress up or down as opposed to my old black one.
Okay, well I can't think of any other reason that I'd buy this little shrug other than the fact that it was $12. I need more browns in my wardrobe, so I guess it was a good choice. This part of my order has yet to ship yet, but it looks like it'll be pretty comfortable.
These look much better on than they do in the picture. While I was initially just searching for some plain black suede boots (I have brown ones from Torrid that are absolutely the best boots ever, I get so many compliments on them), these happened to be on sale for nearly $30 off. I've never been a huge fan of fur, faux or otherwise, but these are pretty tame. 
I have boot fever! These "combat" boots are pretty awesome. They are incredibly sturdy (and slightly stiff at that — hopefully they'll break in) and have a cute rounded toe. The only other complaint that I have besides the stiffness is that damned foam crap than they like to put in the lining of all of their boots. It fits in with floppy suede boots, but it just feels weird inside of these. But still, for $40, I couldn't pass them up.
And this is what I'm most excited about. It just looks so damned comfy and curve-defining. The only coat I own right now is a big wool cape, and I'm completely lost in all of the heavy fabric. So I think this will be a nice addition to my wardrobe. It has yet to arrive, so I'm checking the tracking number like crazy. 
That's pretty much it. Hope you all had a wonderful holiday weekend (even though I'm posting this way late!).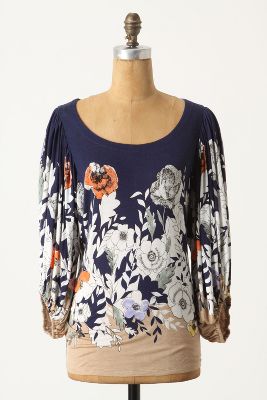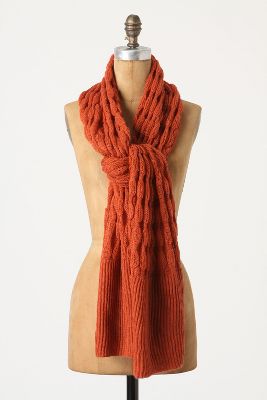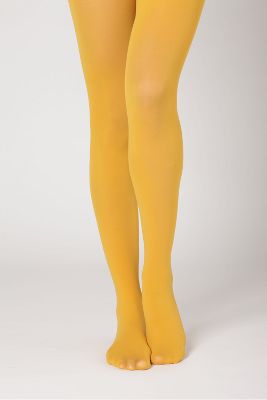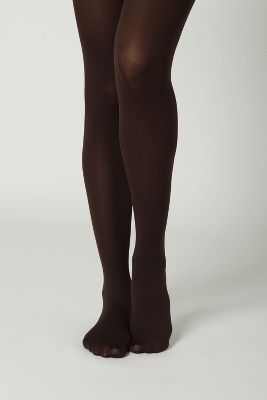 So much fall! I'm in love with the scarf and belt and, well, everything. :)